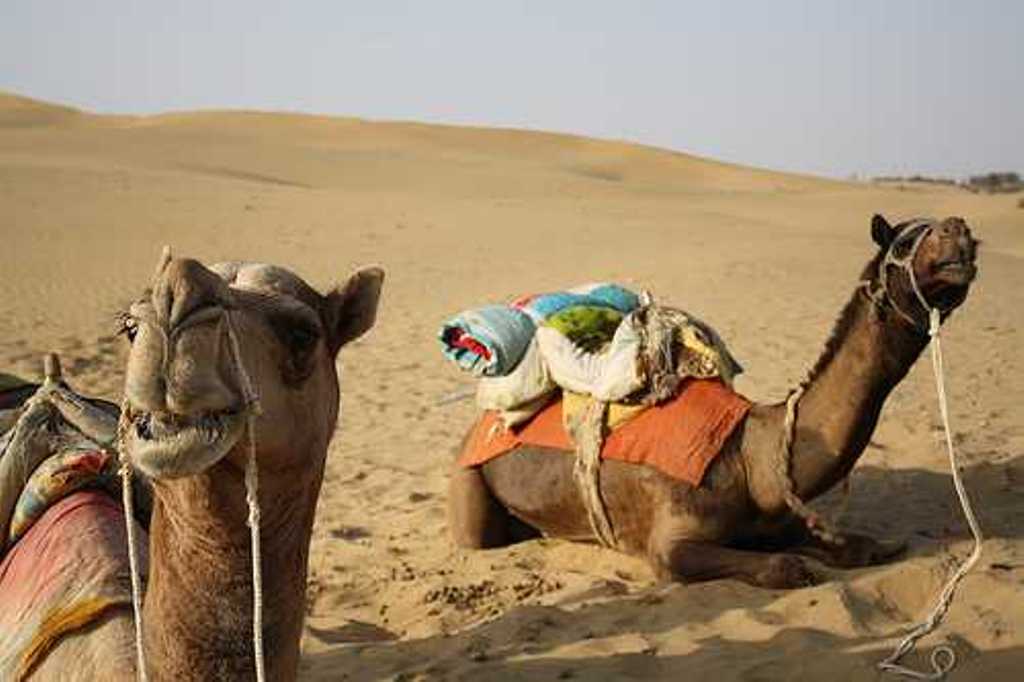 C A M P I N G &nbsp A T &nbsp S E V E N P A L M S
"Seven Palms Desert Camp" is the permanent base camp is located 38 kms from the Jaisalmer City in the midst of the wilderness surrounded by the sand dunes is the splendid isolated splendor of Seven Palms Desert camp. The concept of Seven Palms Desert Camp seems to trace its birth to the 17th century when while on his way to the battlefields, the Mughal Emperor Jehangir, known for his luxurious lifestyle, used to set up royal style camps. These camps were equipped with all the amenities. This tradition was followed by later rulers as well as those of Rajasthan for their hunting trips, royal gatherings and recreational activities.
Evenings are livened up by camp fire, mashaals, and local musicians & dancers with half moon sitting arrangement on low table. Mouth watering appetizers are been served during the evening entertainment program.
Apart from the most clear night skies you may have ever seen, you also get to see the most beautiful desert sunsets and sunrise from the camp. Life in this peaceful wilderness is spectacularly elemental - and extraordinarily silent will go a long way down memory lane.